1. Drive to our parking garage,
11 W. Mill St Akron, OH 44308.
2. Park on Level 3(b).
3. Enter through the glass doors and proceed to the security desk for a visitor pass.
4. Once you have your pass, head to elevator, 7th floor, suite 702.
The directions will download in a new tab.
The firm is located in the Akron Centre Building (Chase Bank Building)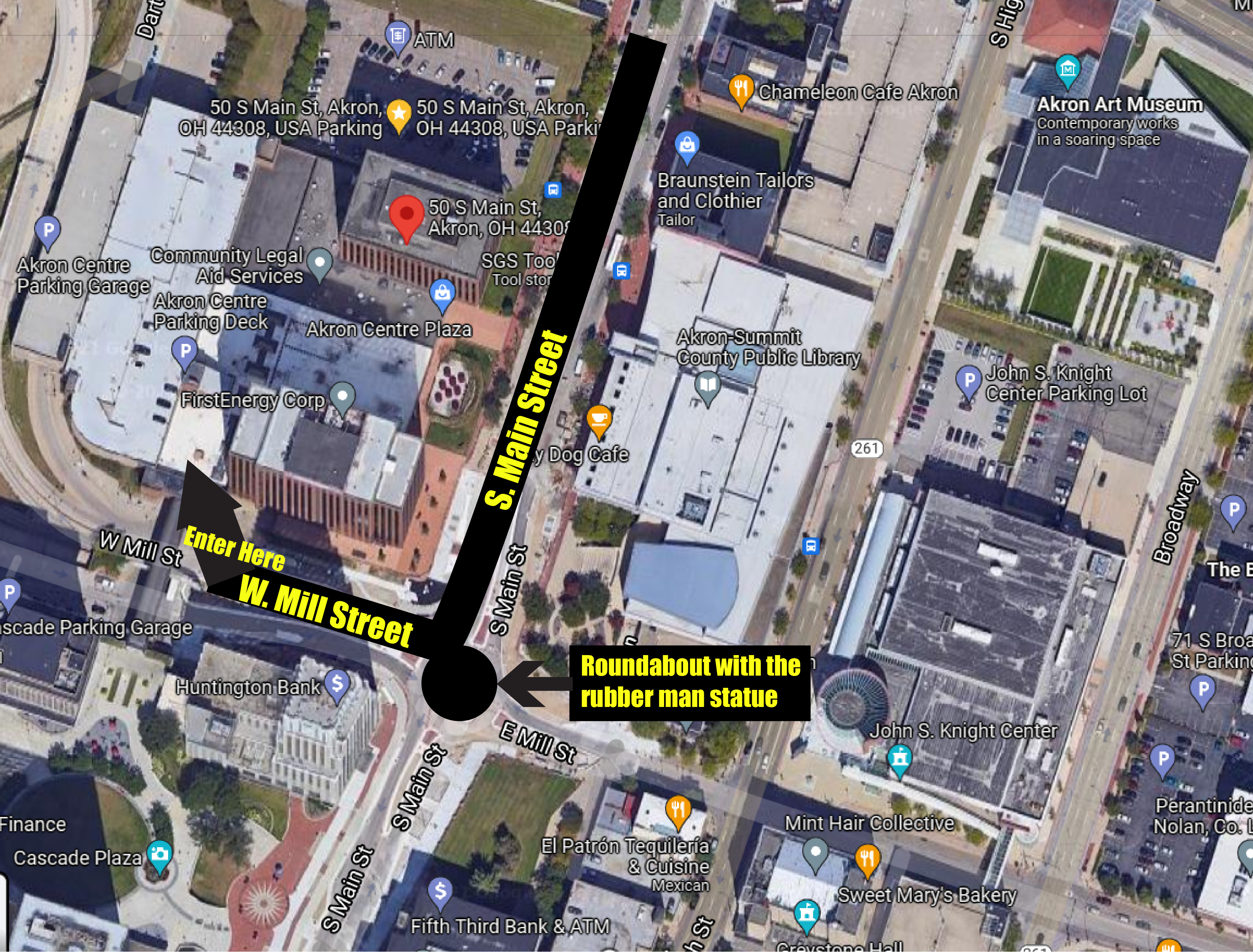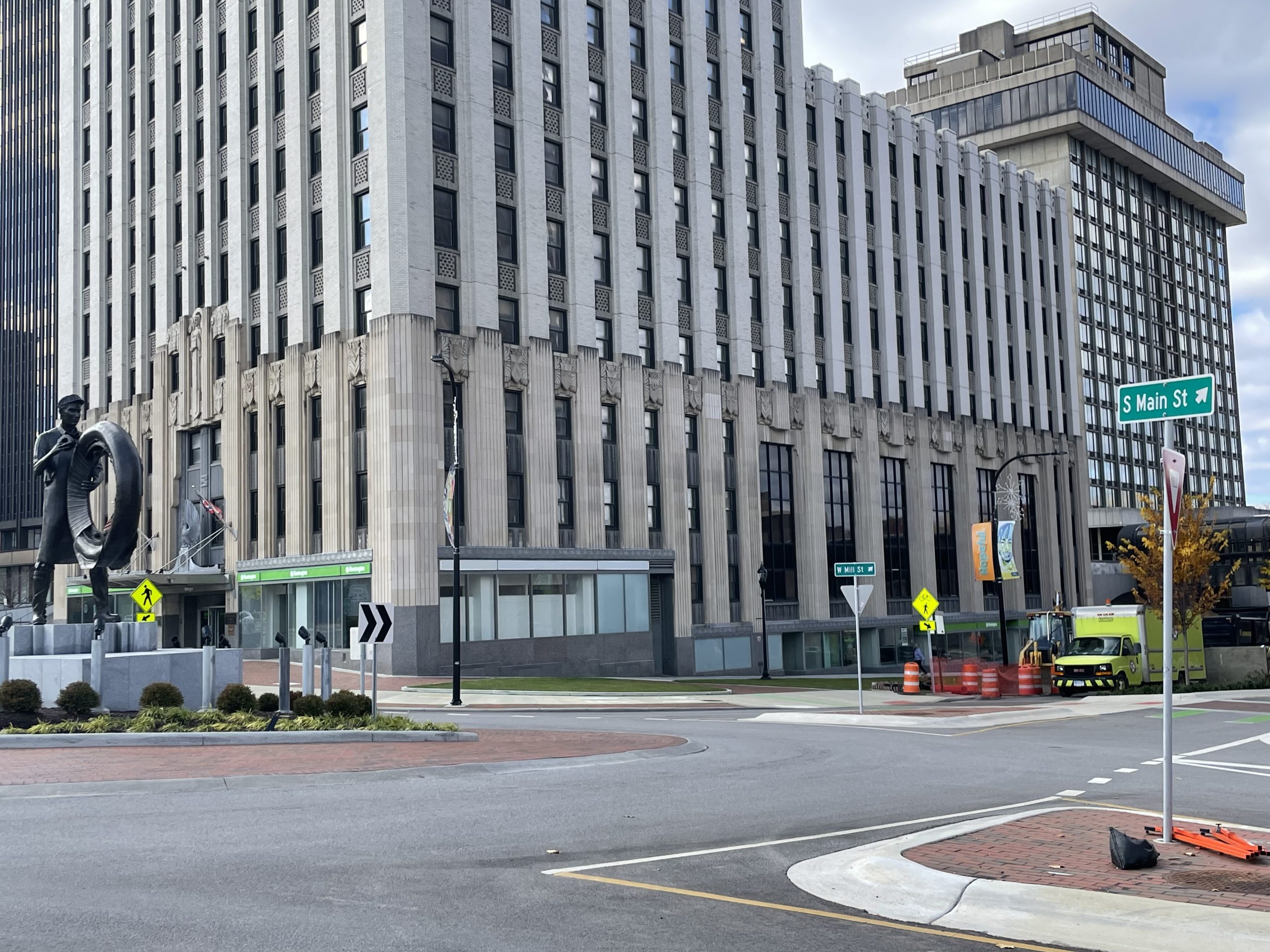 The firm is located in the Akron Centre Building (Chase Bank Building) on the corner of Main St. and Mill St. in the heart of downtown Akron, Ohio. The Akron Public Library is almost directly across the street. The mailing address to the firm is 50 South Main St. Suite 702 Akron, OH 44308. However, the address that will take you directly to the entrance to the attached parking garage is as follows: 11 W. Mill St. Akron, OH 44308. The garage is a private parking garage operated by the City of Akron, which charges for parking, however, the firm validates all client parking. Mill Street intersects Main Street where the new Rubber Man Statute is. The statue is of a man holding a large tire and is surrounded by a brick roundabout (see picture below).
Clients should enter the garage and park on the third floor in the 200+ spaces marked "visitors parking". Clients may enter the Plaza level of Akron Centre via either set of glass doors located on the third floor of the parking garage. Once inside, clients may proceed to the north end of the building where the Chase Bank Branch is located, and must let the attendants at the security desk know they have an appointment with Pfeiffer Law. The security desk attendant will give the client a visitor's badge and allow them to access any of the four elevators a short distance away. Once on the elevators, swipe the card over the plastic activator where the red light is in the picture below. When the light turns green push the number "7" and proceed to seventh floor. The firm is located at the end of the hall near where you exit the elevators near the glass double doors. If you should have any problems, please do not hesitate to call our office at 330-510-1470. We look forward to seeing you.