Norm Mulder
Attorney Pfeiffer assisted us in a broad review of our estate plan. We are involved in a number of business ventures, and brought complexities that required genuine attention to detail, an ability to think outside the box about charitable giving and minimizing taxes and administrative costs, and creative planning for beneficiaries with unique needs. Attorney Pfeiffer was able to assist us in planning to achieve are goals and protect our assets through the implementation of multiple trusts and an eye towards asset protection and avoiding probate. Attorney Pfeiffer listened to our goals and assisted us in email reviews of ideas and questions we presented him with. He made the process simple to understand and creatively conveyed legal concepts to us so that we could be engaged in the process. We would highly recommend him for estate planning and business succession planning.
Teresa Roth-Vogel
I've worked very closely with Andrew on my will & estate planning. We have a several rental properties and a lake that is involved in an LLC. For me, It's been sort of complicated. Andrew was incredibly clear and concise in his explanation of probate, all aspects of will & estate planning vs. trusts. He's a great man of faith and one I can trust completely. He's fair and honest when it comes to billing, too. I can rest comfortably knowing he's got my back.
L Purdy
Andrew had previously updated our will and estate plan after our children became adults so he was our first call for our next legal need. He created an LLC for us as well as handled the legal documents for the purchase of a property from other family members. It was handled efficiently and professionally in timely manner.
Marie
Andrew helped me establish a trust. I have a financial background and would feel very comfortable referring him to friends, family and clients. His office is very nice and he is prompt and professional.
Mojee Cline
Andrew has been handling a range of trust/estate/corporate issues for my family for 5 years. So when I found myself in the middle of an emotionally charged issue, I reached out to Andrew, even though it was not directly related to his area of specialization. I knew he would steer me in the right direction, and he did, talking at length with me about a high level game plan and encouraging me about the possibility of a favorable outcome. He promptly guided me to someone who specializes in that area and saw that not only was I well taken care of, but also that I was satisfied with the course of action. A few months ago my family faced the decision of staying with Andrew's old firm or trusting Andrew to continue taking care of the family's estate planning and related needs. I am very happy we chose to stay with Andrew, confident he will always look out for our best interest.
Larry Goodwin
My wife and I engaged Attorney Pfeiffer to assist us with developing an estate plan and business succession plan. We own interests in multiple businesses and have children some whom are involved in the business operations and some who are not. We needed to find creative and equitable solutions to manage and hold our various interests, as well as to provide opportunities for certain members of our family to purchase business interests and carry on the business when the time comes. Attorney Pfeiffer provided solutions and thorough explanations both with our new Revocable Trust as well as Powers of Attorney and a number of business documents. He helped us avoid probate with our business interests and other assets as well as structure things in a way that makes sense for our family. We are excited to continue working with him over time to update and fine tune the plan to keep our family assets safe and out of Probate. Attorney Pfeiffer was knowledgeable in the techniques necessary to transfer assets, including our business interests, into our trust and we feel confident in the plan. His understanding of both real estate law and business law aid in his ability to plan for business owners. I would highly recommend him and his firm for estate planning, business succession planning, and asset protection planning."
Lynette Johnson
My husband and I asked Attorney Pfeiffer to review and assist us with updates to our estate plan which was done by a larger firm in town roughly 10 years ago. Right away Attorney Pfeiffer noticed that our house had not been deeded to the Trust and brought this to our attention as it would have gone through probate otherwise. Attorney Pfeiffer was willing to take extra time and utilized his ability to draw pictures and explain complex concepts to us in ways that were practical and made sense. He had an eye towards minimizing costs and conserving our resources. He cared about us and listened to us and really took the time to answer our questions and hear our goals. His estate planning and real estate knowledge were essential in making this a smooth process and we would highly recommend him for estate and trust work. We felt comfortable that all our needs were finally handled.
Carissa Verrastro
My husband and I were in need of assistance in the field of real estate law specifically relating to a transaction involving the sale of our primary residence. Attorney Pfeiffer reviewed the draft contract from the Buyer and agreed to re-draft the Real Estate Purchase and Sale Agreement to make sure our interests were protected. He advised us on taking an earnest money deposit and reviewed our Ohio Residential Property Disclosure form to be sure it was filled out correctly. After we were comfortable with where all of the documents were at, he networked with a local title company to handle the real estate closing and move the process forward. He and his team were both available and efficient as we had our documents back in less than a week. We would highly recommend him for real estate law needs.
Tim Beck
Andrew has handled all of my law issues over the last few years and I've always been more than pleased. He is so pleasant to work with and can really explain complicated legal issues in simple and interesting terms. He is very knowledgeable in estate planning and was apparently taught by one of the best in the business for the Akron area. He has been extremely helpful in legal matters regarding my business. I'll always recommend and use Pfeiffer Law!
Jacob Whitmore
We had estate planning done here. Andrew Pfieffer was efficient and kind. He was excellent at explaining the process and documents. We learned a lot and were able to clearly understand the terminology and exactly what we were signing. Andrew gave great input and was very patient with our questions. We highly recommend him and his office!
Sharon
Our family owns a paving and resurfacing company in Northeast Ohio. We retained Attorney Andrew Pfeiffer to handle a dispute involving 50+ thousand dollars of paving and resurfacing where we had provided said services and had not been paid pursuant to the contact. Attorney Pfeiffer moved quickly to assist us in preserving our rights to memorialize and file a mechanic's lien which was recorded in Summit County. Attorney Pfeiffer responded promptly and made the process easy. In the course of handling the lien he noticed another issue with the structure and name of our company and offered to handle a corrective filing with the Ohio Secretary of State's Office to be sure our company secured both names that we wanted to utilize in our ongoing business. He was both knowledgeable and responsive.
Dom Valenti
Andrew was professional, effective and efficient in handling my lease. I own a business and was looking for someone to review the commercial real estate lease in a timely manner. Andrew was referred to me and I'm glad I called him. I was able to get everything done correctly and on time.
Experienced Attorney Serving Northeast Ohio
Attorney Andrew Pfeiffer has been serving the individuals of Akron, Ohio and the surrounding areas for almost a decade. Formerly with attorney John Rasnick, Andrew now focuses his practice in the areas of Estate Planning, Estate and Trust Administration, Asset Protection Planning, Business Law, and Real Estate Law.
Legal matters can be stressful for the individual/family or business, and Andrew and his staff bring knowledge and empathy to difficult and sometimes complex circumstances. Andrew prides himself on helping individuals and businesses achieve their goals while minimizing administrative costs and taxes.
If you believe you need an experienced attorney, call today at 330-510-1470 to schedule a free consultation.
Answers with Andrew
CLICK HERE
Legal Work as a Service to the Community
Attorney Andrew Pfeiffer believes that every person deserves fair representation. Pfeiffer Law LLC offers free no obligation consultations to all potential clients. If you need help in an area we do not specialize in, it will be our pleasure to offer you a referral to see that your needs are met. Andrew and his team will work to get the best possible results for you, your family, and your business.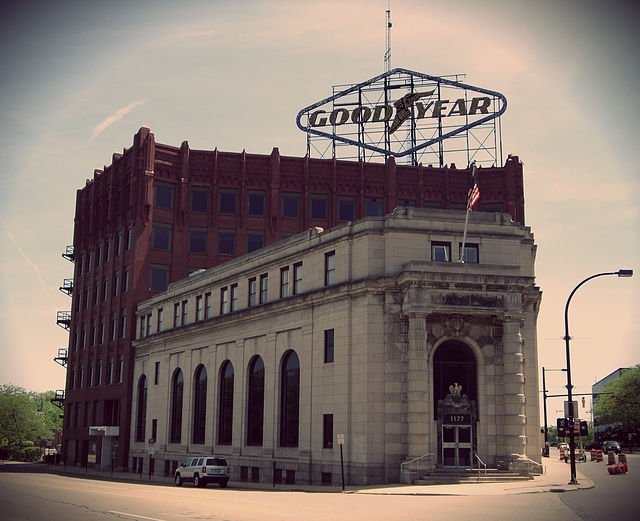 What to Expect from Pfeiffer Law LLC
A firm that listens to your goals and tailors a plan for your specific needs
A firm focused on protecting your family and your assets
A firm with creative solutions to minimize taxes and administrative costs
A firm with an eye towards the future helping you plan for each season of life
A firm for the individual, the family, and the small business owner