Andrew focuses his practice on Estate Planning, Estate and Trust Administration, Asset Protection Planning, Business Law, and Real Estate Law. His strengths play perfectly into the areas of his practice.
Andrew enjoys listening to his clients and attends to detail, always working to ensure his clients' goals are met. Andrew's estate planning clients benefit from the knowledge that their estate plan has been drafted with an emphasis on minimizing taxes and administrative expenses, while accomplishing their near and long-term goals. With nearly a decade of transactional experience, closely held business owner's, real estate investor's, and those with needs for ongoing transactional work, benefit from Andrew's attention to detail, responsiveness, and eye for tax savings opportunities. Andrew's asset protection clients benefit from his knowledge of optimal asset holding strategies, creative approaches to minimizing portfolio visibility to potential creditors, knowledge of insulative governance document provisions, all while keeping in mind the client's dispositive goals to future generations and/or third parties in the client's overall estate plan. Andrew's estate and trust administration client's benefit from the fact that Andrew lost a parent young, and understands the emotions and complexities surrounding the death of a loved one. Because of this knowledge, Andrew and his team work to reduce administrative burdens from the client what at all possible while complying with state and local law regarding estate and trust administration. Andrew's real estate clients benefit from the fact that Andrew and his family oversee a number of commercial and residential real estate investments and Andrew has knowledge of the day to day needs of the real estate investor. From lease reviews and purchase agreements to commercial transactions and real estate as a part of asset protection or estate planning Andrew enjoys serving the transactional needs of his real estate clients.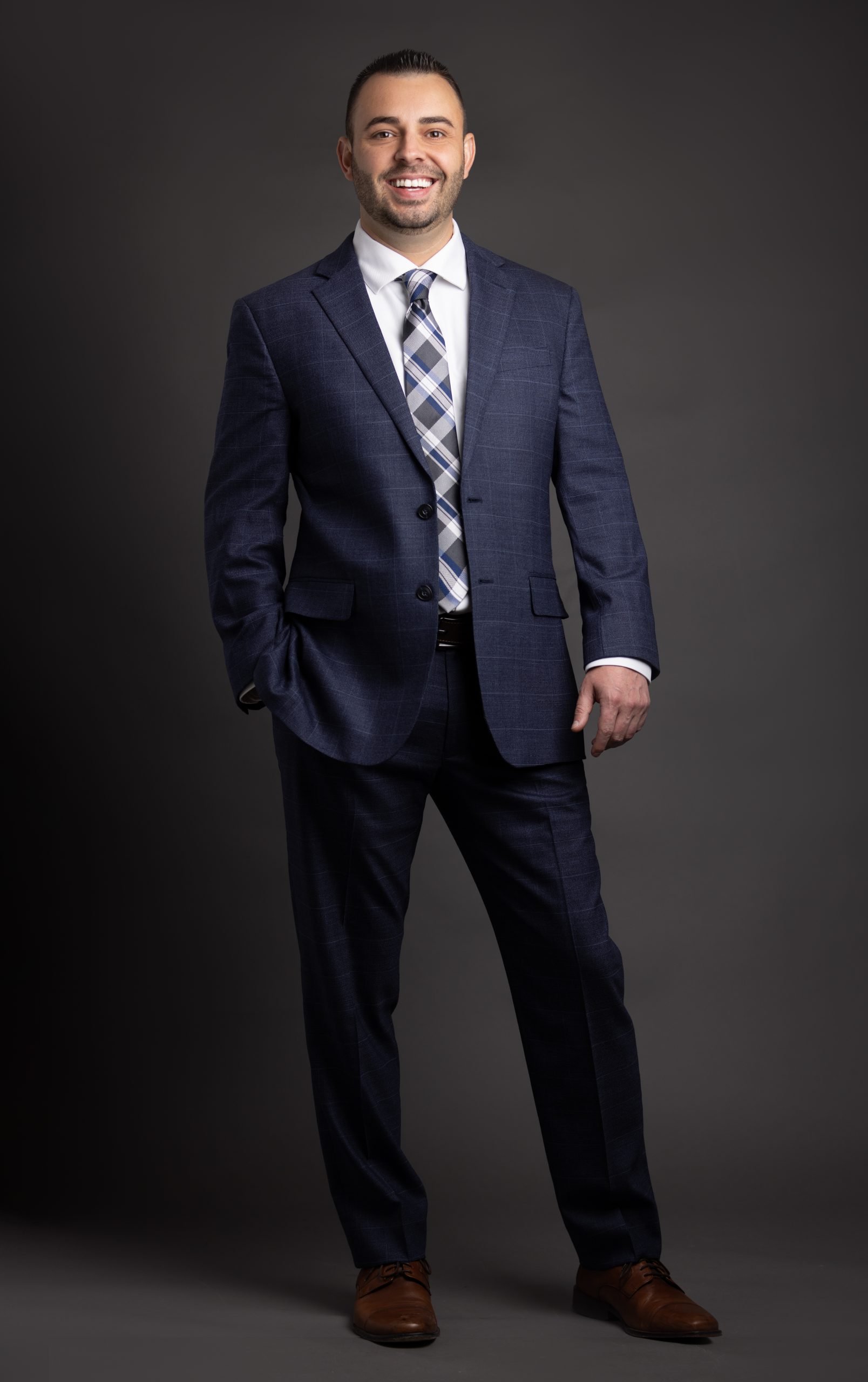 Professional Beginning
Prior to starting the firm, Andrew practiced at Hanna Rasnick Evanchan Palmisano Hobson & Fox, LLC. from 2016 to 2021. From his mentor, Attorney John F. Rasnick, Andrew grew to love helping the community through estate planning, business/corporate, and real estate cases. Prior to working alongside Attorney John Rasnick, Andrew practiced as an Associate Attorney at Kick and Gilman, LLC, where he handled a wide array of cases in the areas of estate planning, trust and estate administration, misdemeanor criminal prosecutions, real estate, and business/corporate law. Andrew holds a juris doctorate from the University of Akron School of Law where he graduated cum laude in 2014.
Trust and Estate Administration
In the area of trust and estate administration, Andrew works with his clients to ascertain assets, assist the executor/executrix/trustee in carrying out their respective duties, affect probate and non-probate transfers, defend the estate against potential creditors, resolve debts, and ultimately assist the fiduciary in making appropriate distributions which honor the intent of the decedent. Andrew lost his mother at the age of 26 and has personal experience with the pain and confusion that come from losing a loved one. While nothing will replace a loved one, Andrew hopes to use his experience and skills to minimize pain and confusion for others going through a similar trial.
Commercial and Residential Real Estate Law
Andrew also excels in the areas of commercial and residential real estate law. Both Andrew, and his extended family, have personally owned and managed many commercial and residential real estate investment properties including, single family homes, college rental properties, apartment complexes, and family-owned businesses. Because of this background, Andrew enjoys working with clients to handle a variety of real estate needs from commercial and residential lease agreements, land sale and real estate purchase contracts, for sale by owner transactions, deed work, lease with option to purchase agreements, as well asset protection techniques to properly hold and protect client's real estate investments.
Business / Corporate Law
In the area of business/corporate law, Andrew is able to assist his clients be it a simple single member LLC, Corporation, or Partnership creation, to more complex matters such as business transitions, employment agreements, and non-competition/non solicit agreements. Andrew has assisted his clients in establishing many for profit and non-for-profit entities, as well as the day-to-day transactional documents that allow his clients to run their businesses.
2015 – Ohio Bar Admission
2015 – Juris Doctor
University of Akron School of Law | Akron, OH
Honors: cum laude
2012 – Bachelor of Arts
Cleveland State University | Cleveland, OH
Andrew is a member of The Chapel Church, in Akron, Ohio, and is a passionate advocate for spiritual renewal in the Kenmore community of Akron where he has made his home. He is a volunteer with First Glance Youth Center, and lends his expertise to several other non-profit organizations that seek to meet the physical, emotional, and spiritual needs of the hurting and disadvantaged. In his free time, Andrew enjoys the outdoors and spending time with his extended family boating, fishing, and traveling.